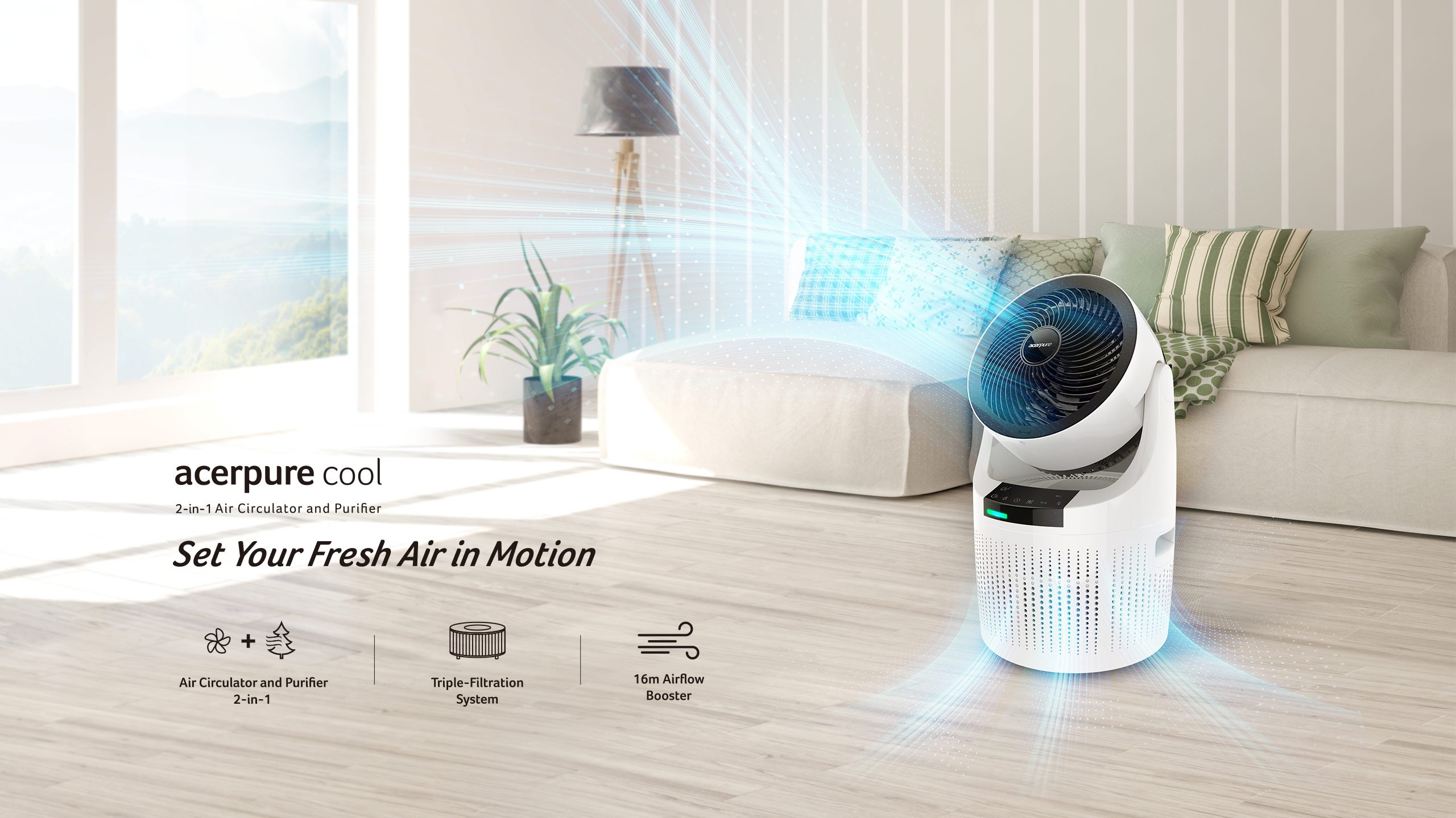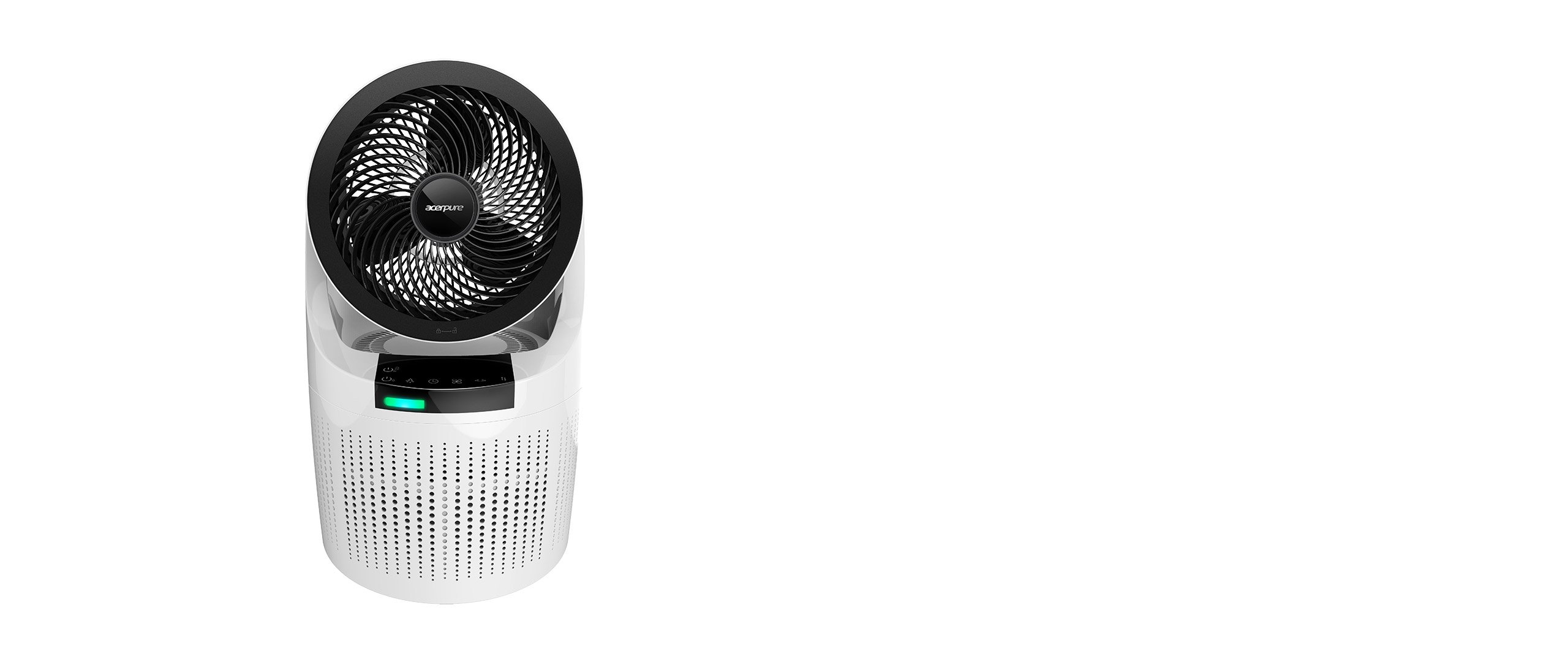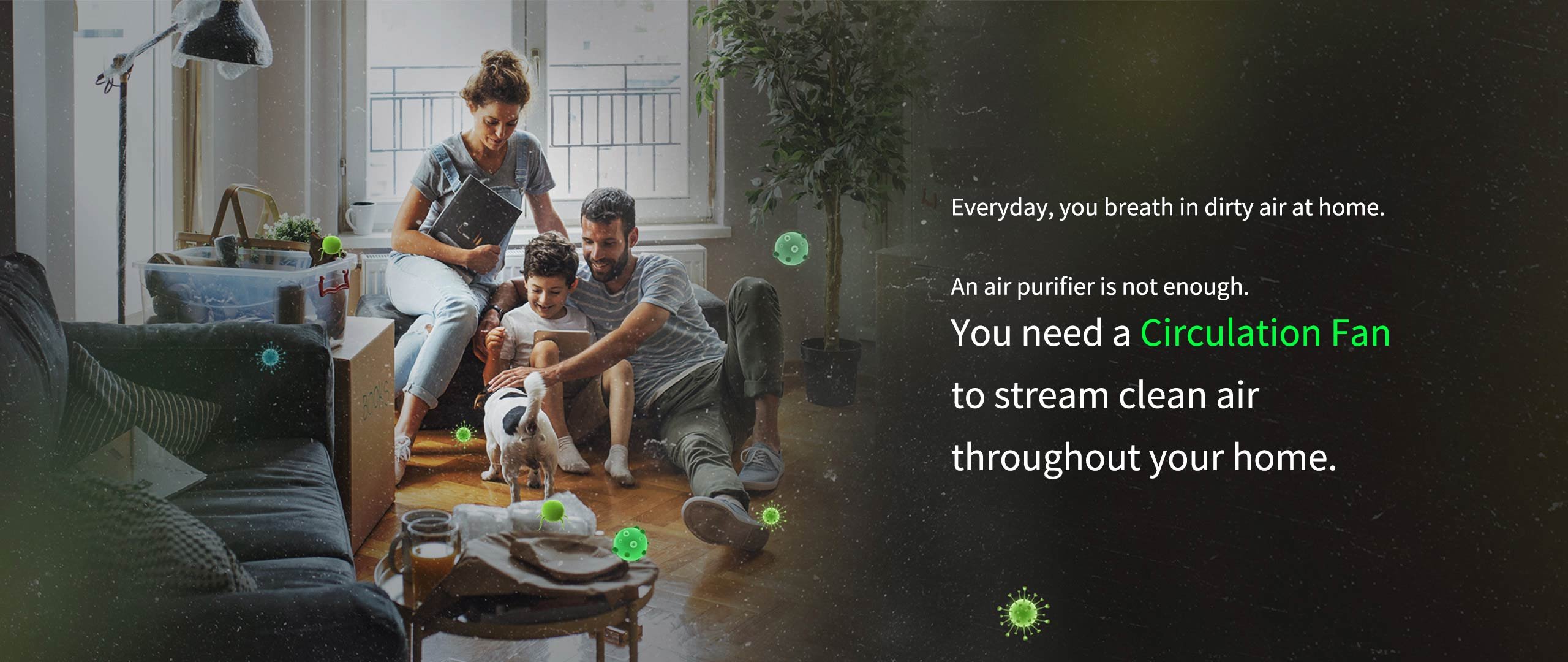 2-in-1 Air Circulator and Purifier
The acerpure cool is an air purifier and circulation fan in one.
It purifies and cools the air at the same time so you and your loved ones can breathe cleaner air at home1.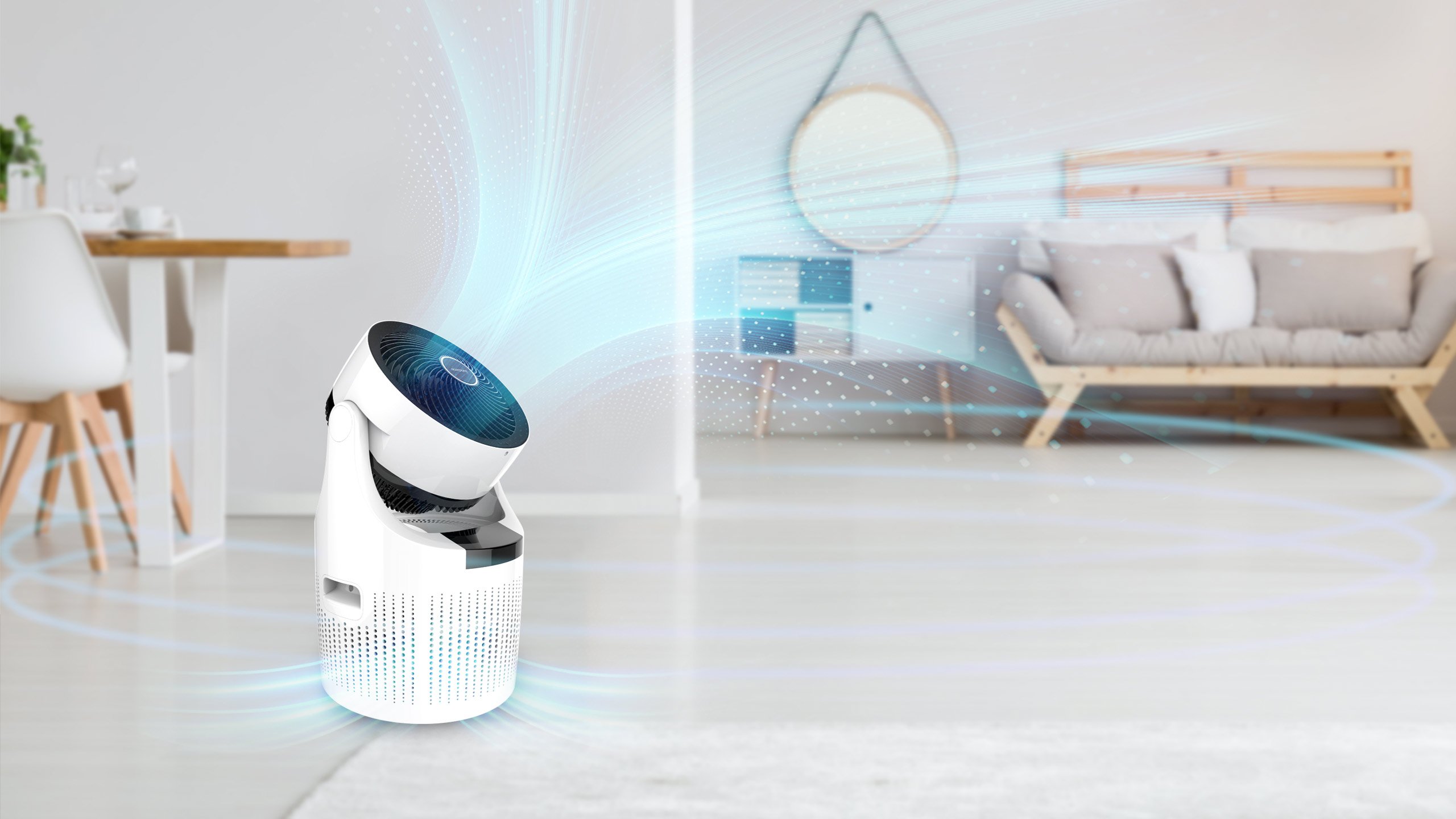 Triple-Filtration System
Get triple the protection from unsafe air with a 3-in-1 HEPA filter. It doesn't only remove pet hair and dander,
it also removes 99.97% of particles as small as 0.3 microns, such as PM1.0, allergies, bacteria², formaldehyde³ and odors.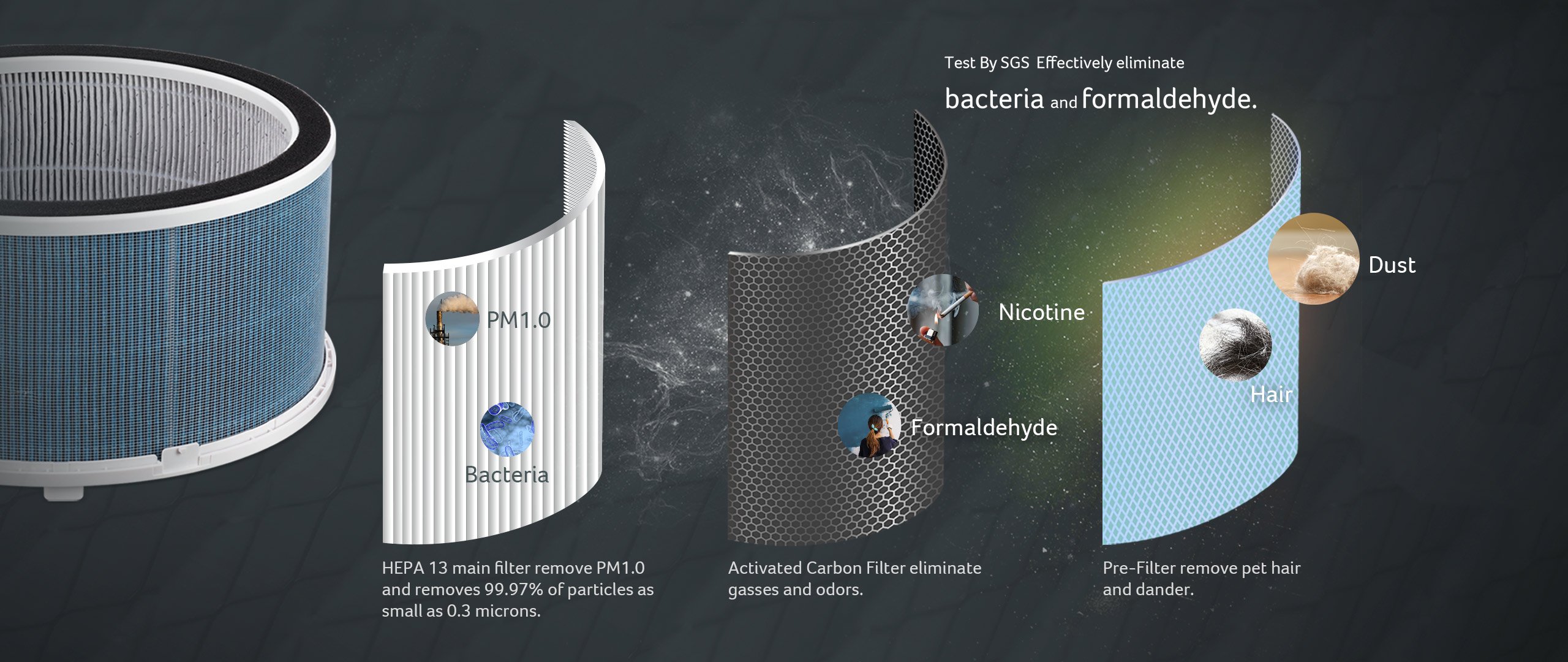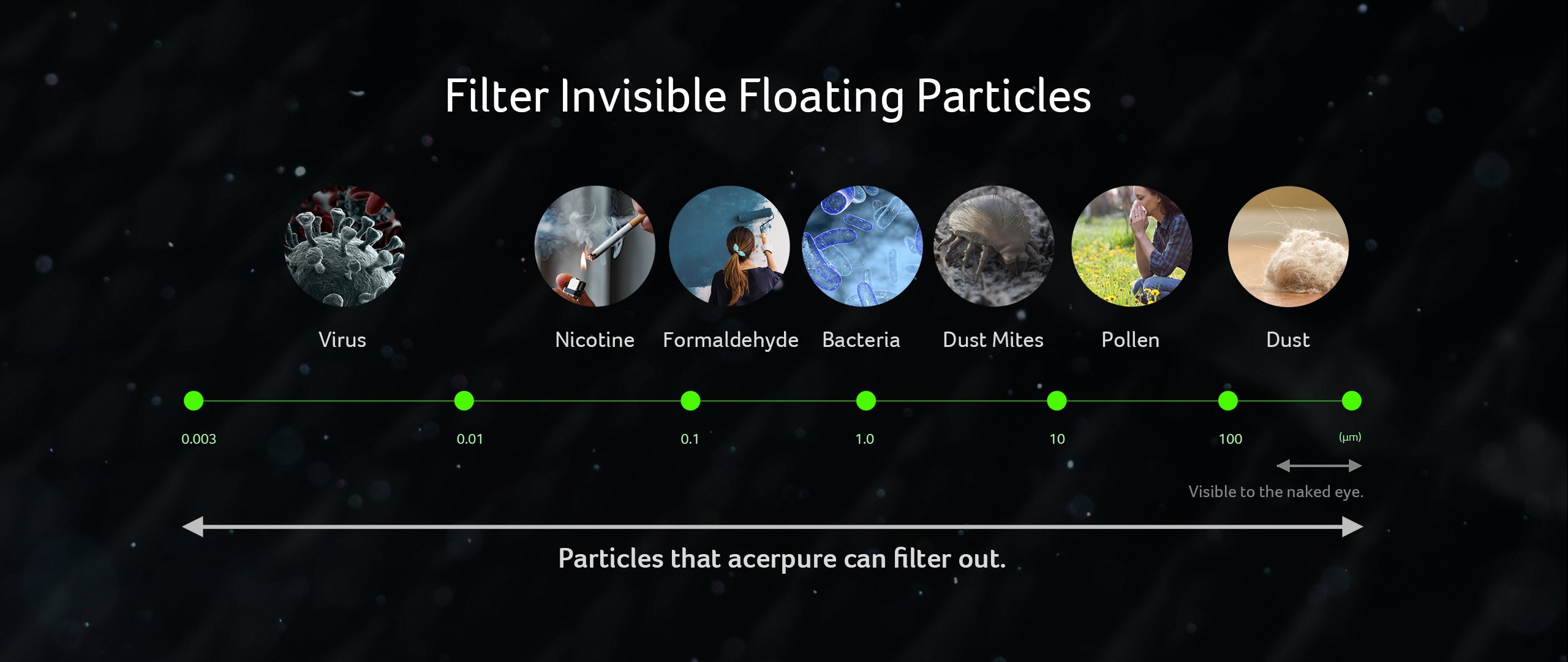 Against Viruses with Ag⁺ Sliver Coated Filter
Ag⁺ Silver Coated Filter helps eliminate bacteria and viruses. Make your home safe and secure.
The silver ion filter used with this product has been certified by the 3rd party research center4.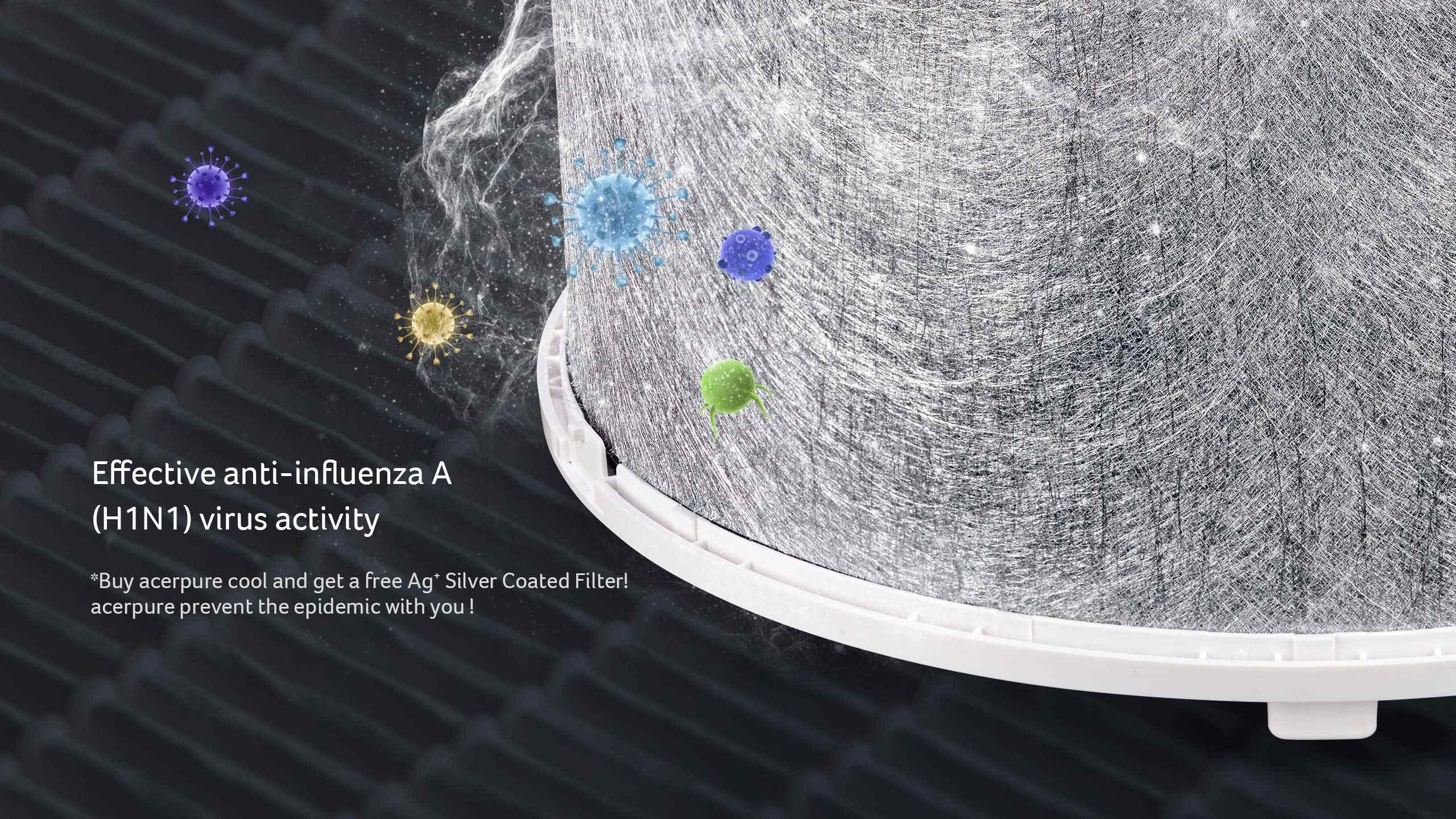 Airflow Booster
The circulation fan projects filtered air up to 16 meters away5. Easily control the direction of the air with 90 degrees up and down swing
and 80 degrees left to right oscillation. Make wall-to-wall airflow fills the room with purified air.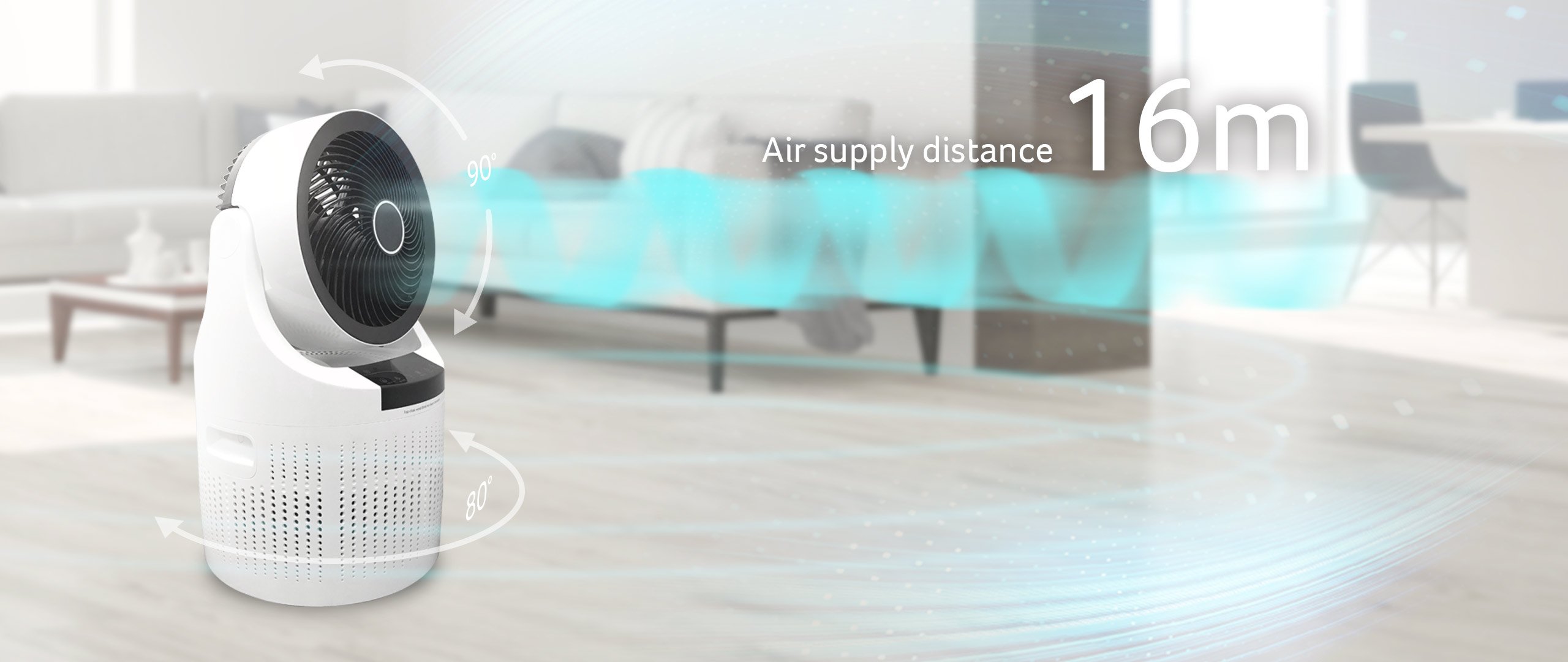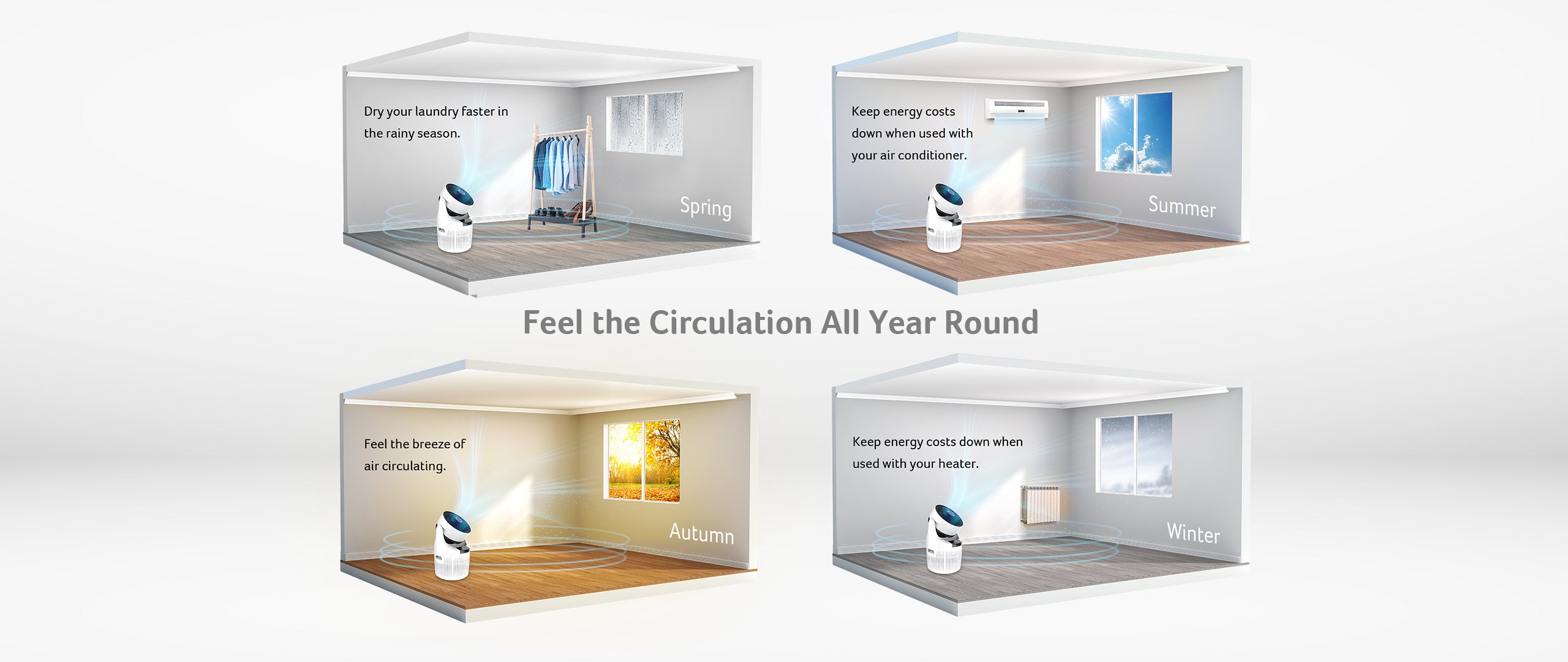 Emits Anions Captures Harmful Particles in the Air
The purifier emits anions that produce biochemical reactions into the surrounding air that break down harmful gasses
(such as formaldehyde) and capture dust and PM1.0 particles.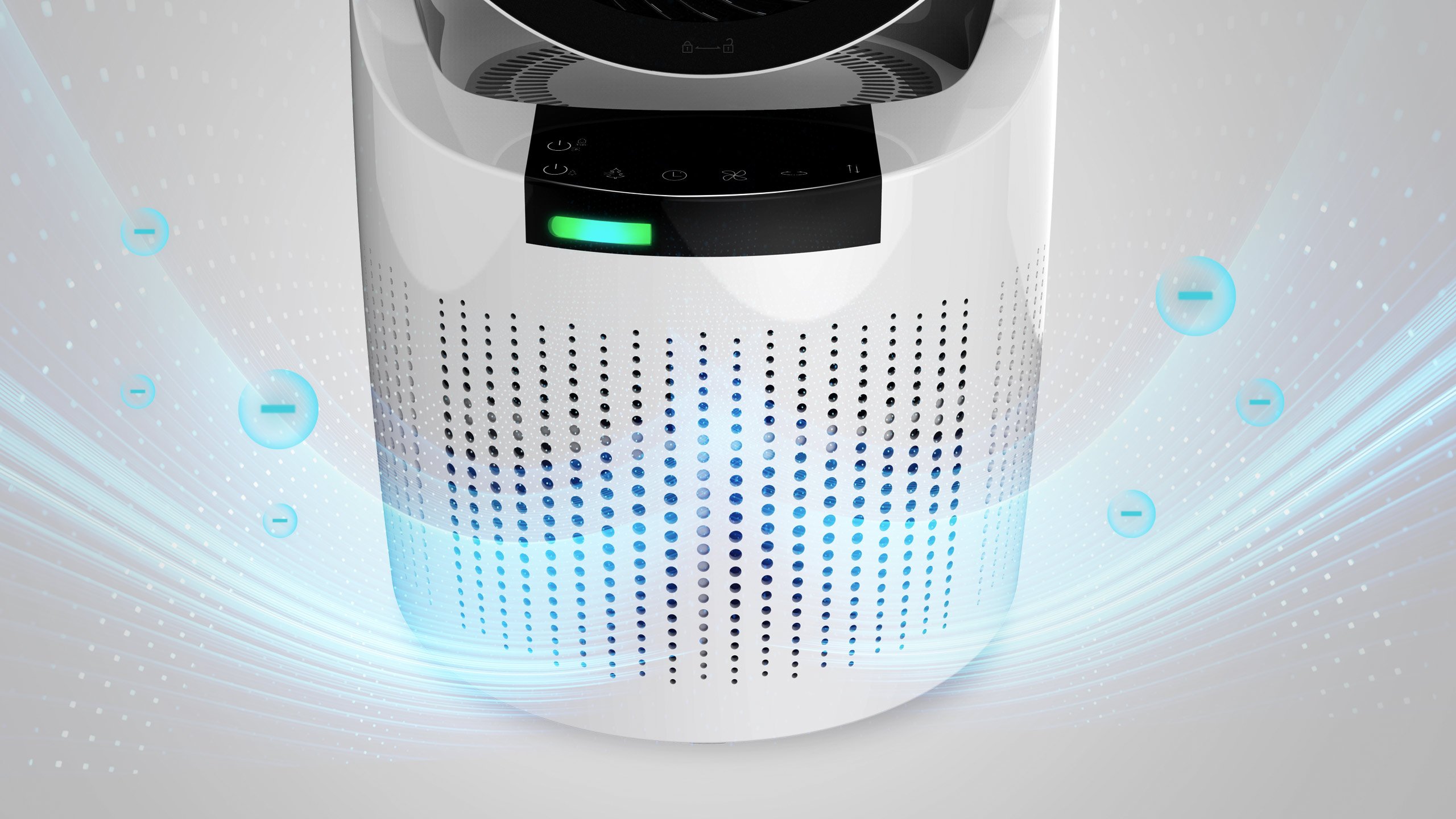 PM1.0 Air Quality Sensor Monitor Your Air in Real Time
The PM1.0 Air Quality Sensor automatically switches purifier speed if poor indoor air quality is detected.
It monitors air quality by displaying a green, yellow, or red indicator light.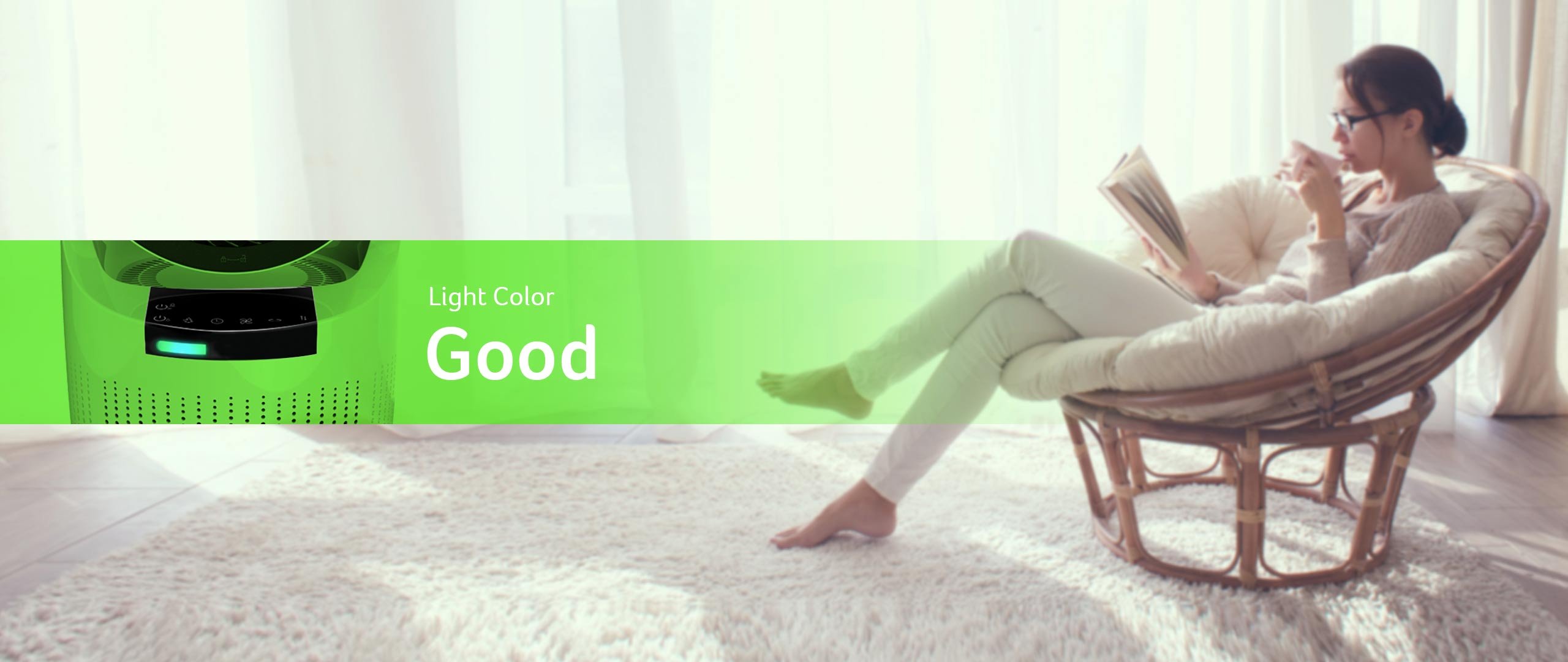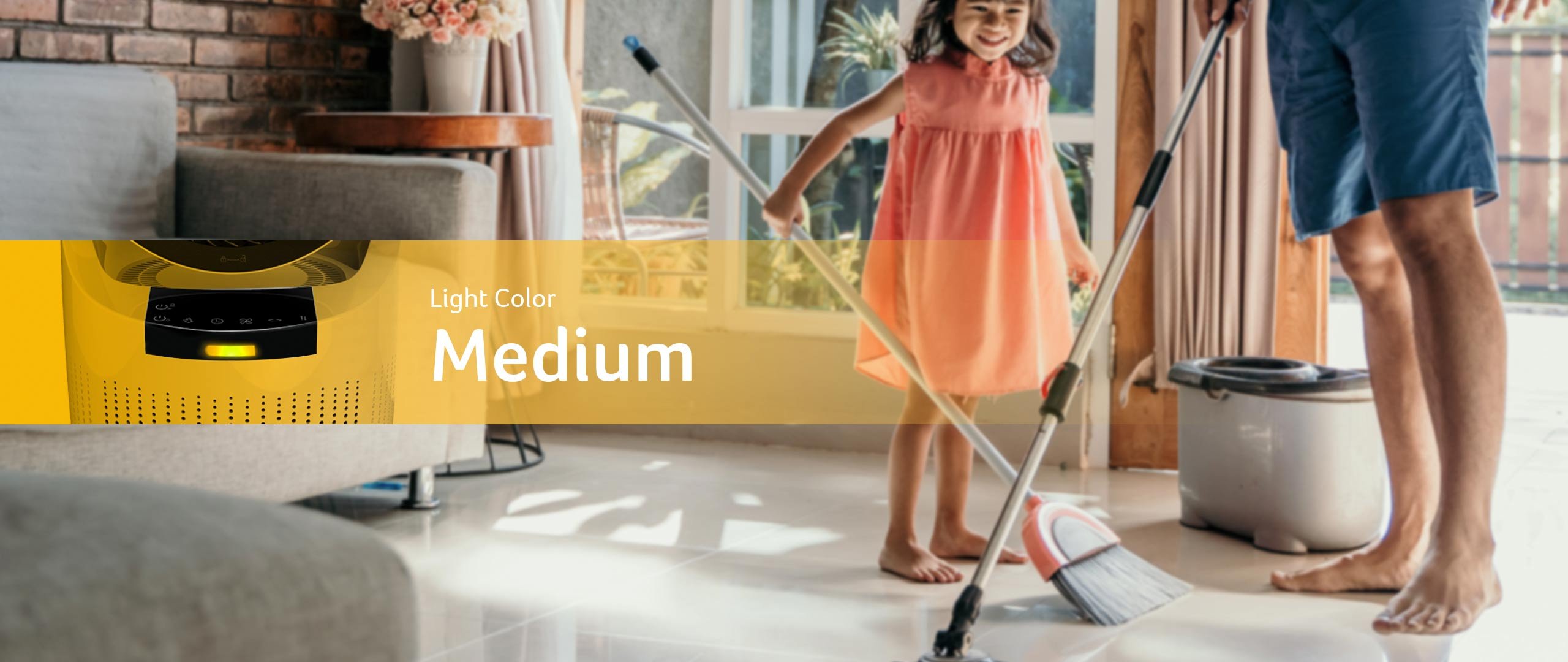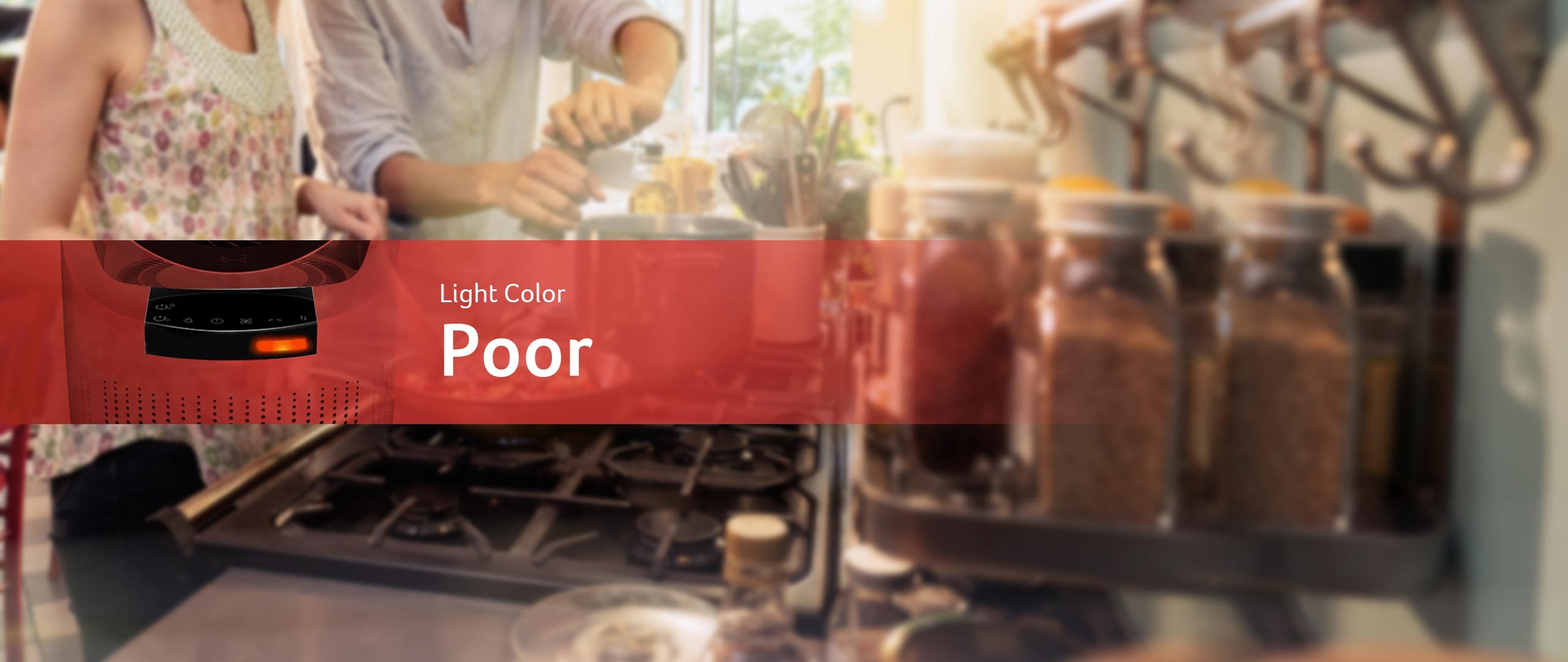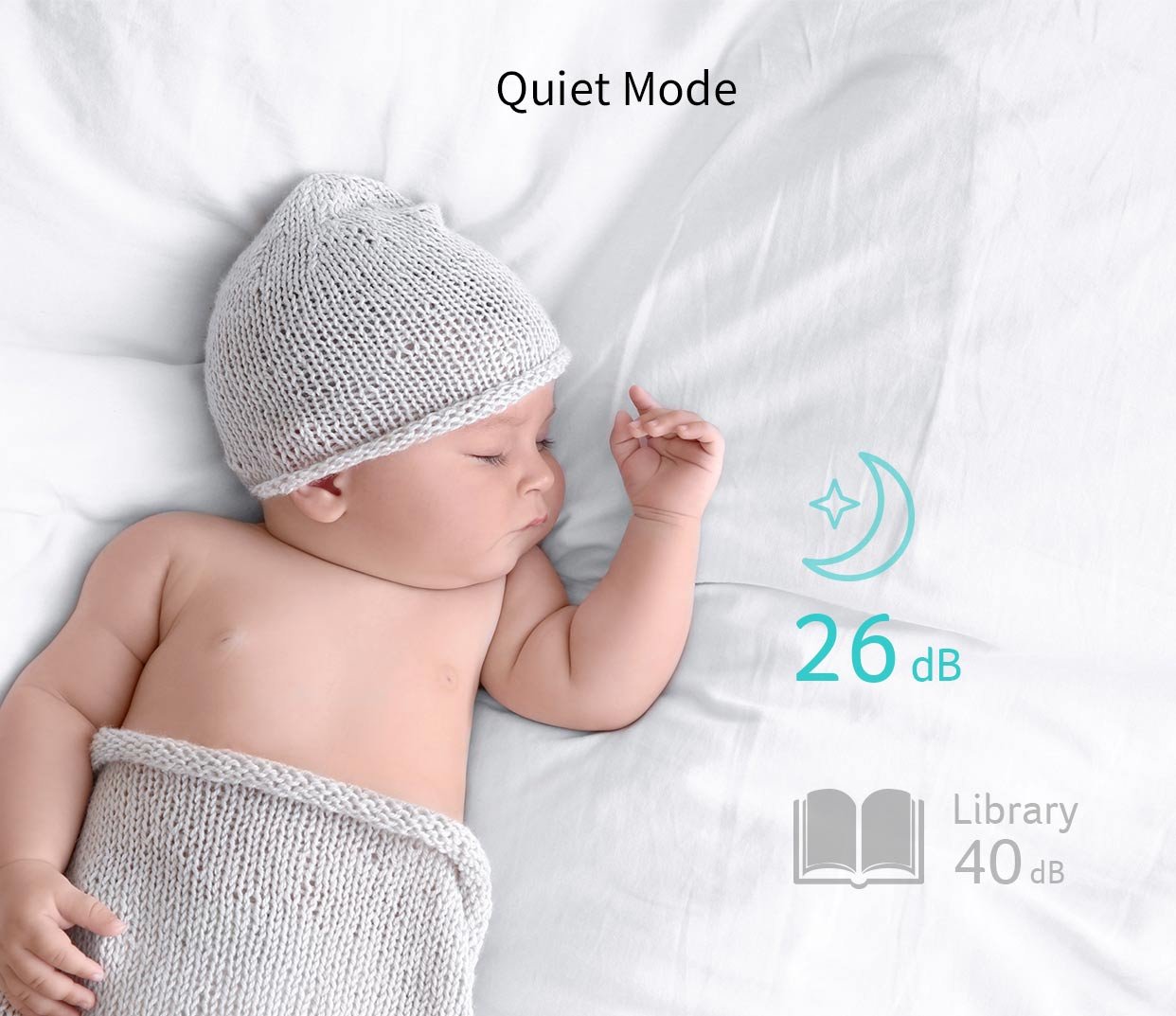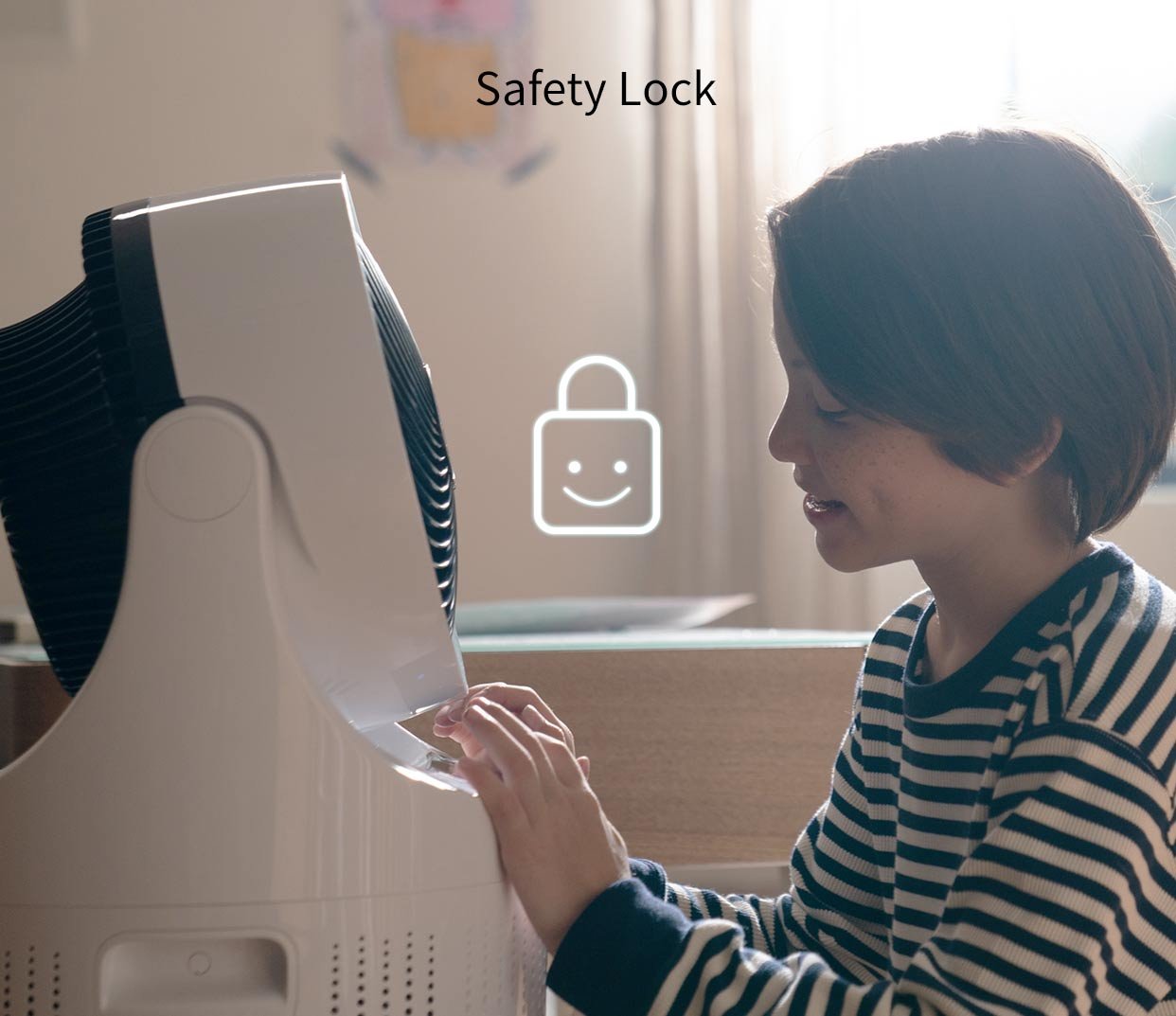 LED Intuitive Touch Panel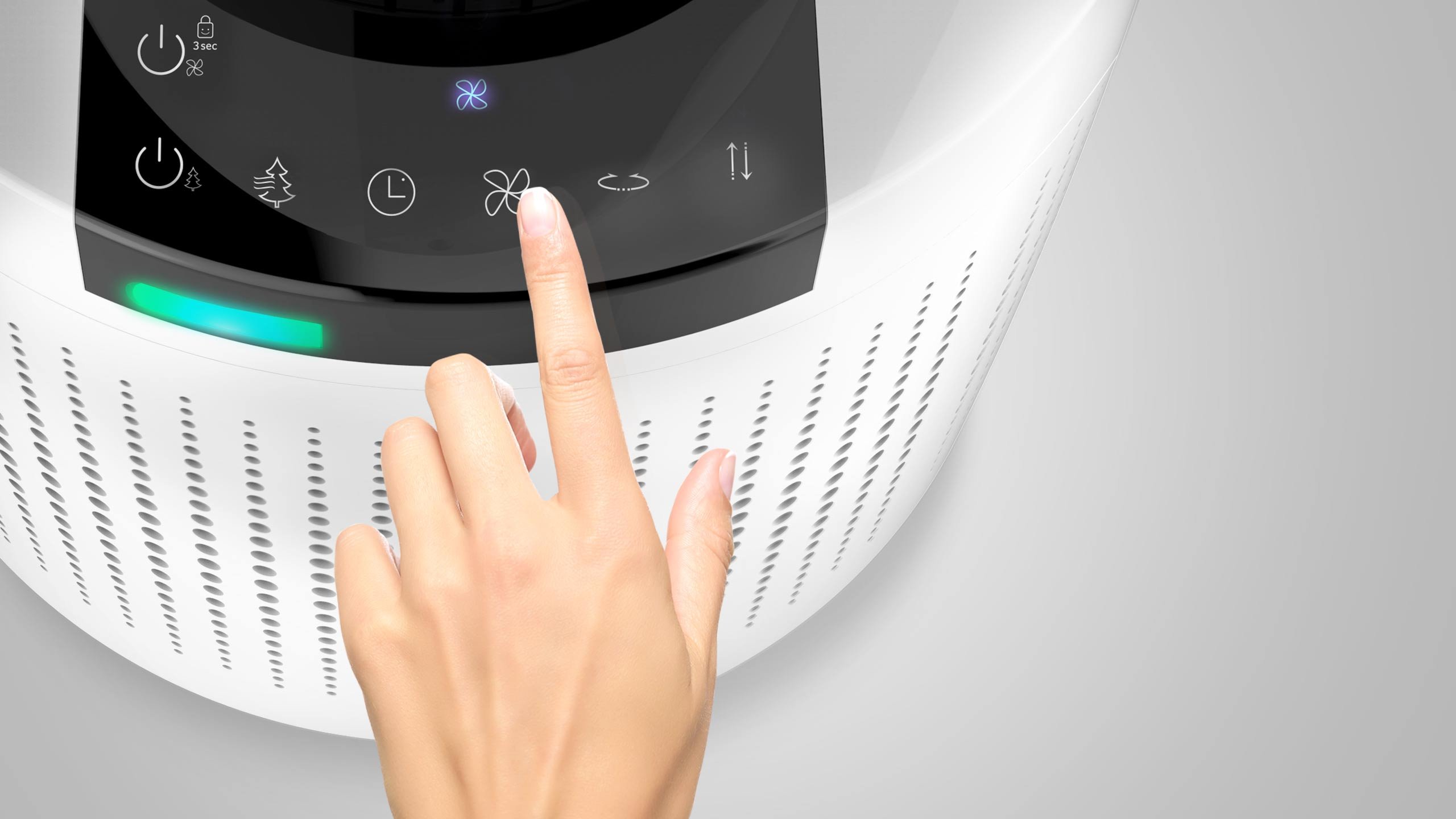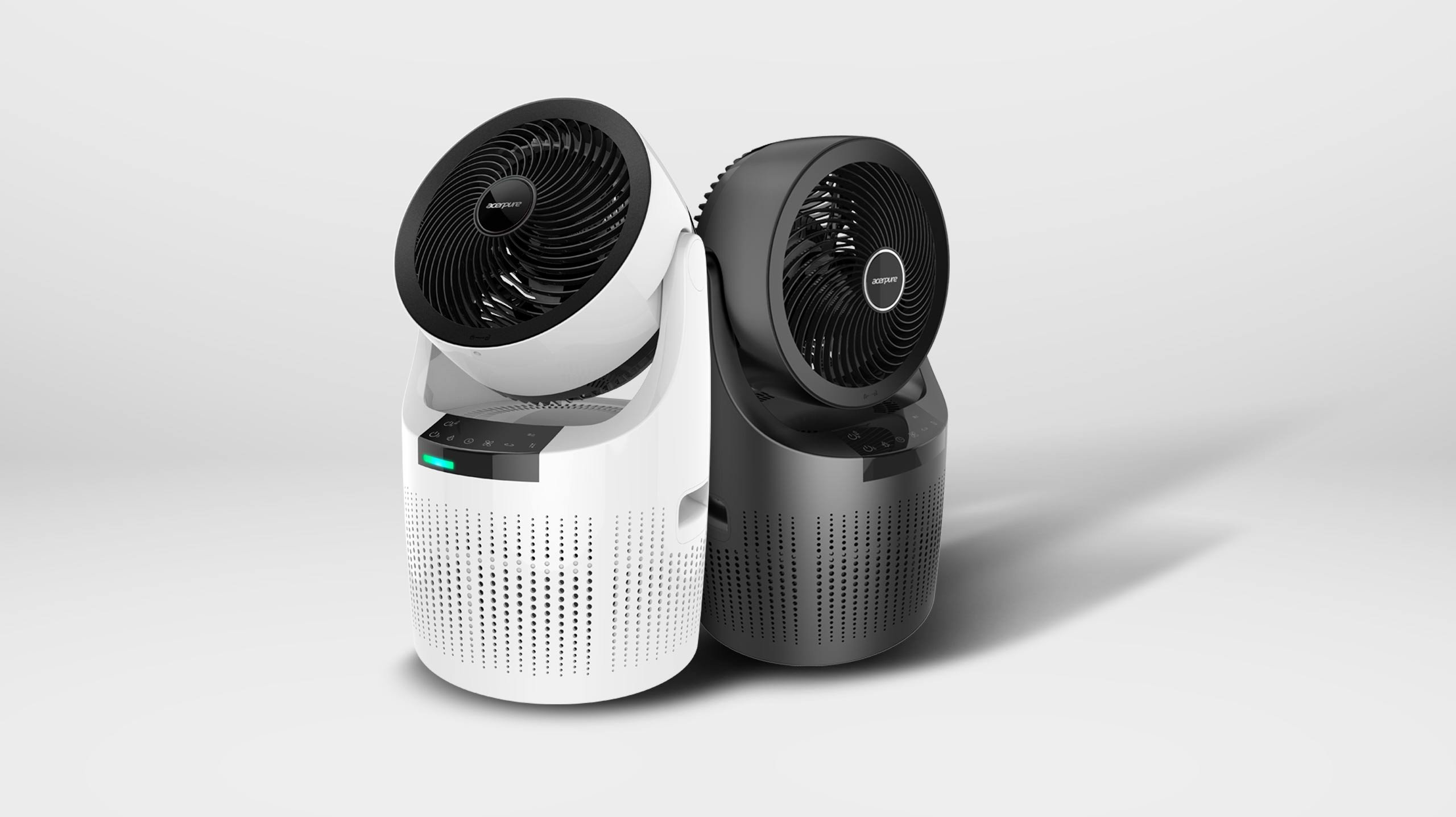 | SPEC | acerpure 2 in 1 Air Circulator and Purifier |
| --- | --- |
| Dimension W*D*H | 336*336*580 mm |
| Net Weight | 7.3 kg |
| Rated Power | 80W |
| Noise (Min/Max) | 56dB (Turbo)/26dB (Quiet) |
| Room Coverage(up to) | 33m² |
| Purifier Speed | Low/Middle/High/Smart |
| Air Purifier Function | Air Quality Sensor / Air Quality indicator / Anion Function / Filter Cleaning Indicator |
| Circulator Speed | Quiet/Breeze/Low/Middle/High/Turbo |
| Airflow distance (up to) | 16m |
| 3 in 1 HEPA Filter | Pre Filter / Activated Carbon Filter / HEPA Main Filter |
| Ag⁺ Silver Coated Filter | *Free Ag⁺ Silver Coated Filter included during epidemic prevention. |
| Swing Mode | Up and Down (90°) / Left and Right (80°) |
| Other Function | Lock Function / Remote Control / Timer Mode (1h/2h/4h/8h) |
Question? We can help you !
Assuming a 27m² room space with 2.8m floor height, when air volume is 25.1 m³/min, it takes three minutes for the air to cycle.
Tested by SGS. Model no: AC530-20W, tested for airborne bacteria counts in air with an elimination rate of 90.86%.
Tested by SGS. Model no: AC530-20W, tested for formaldehyde with an elimination rate up to 99%.
Tested by Guangdong Detection Center of Microbiology. Model no: AC530-20W, tested for H1N1 with an antiviral activity rate of 92.18%.
Based on internal lab testing , the airflow distance up to 16m while turbo mode is on.
The test results are based on the laboratory conditions; the results may vary in different environments.
The image of the product are for illustration purpose only and may differ from actual product.
This product is not a medical product.