Department Store/Shop Solutions
Air quality reading detects in real time, and brings first-class air quality, creating a health and comfortable entertaining environment.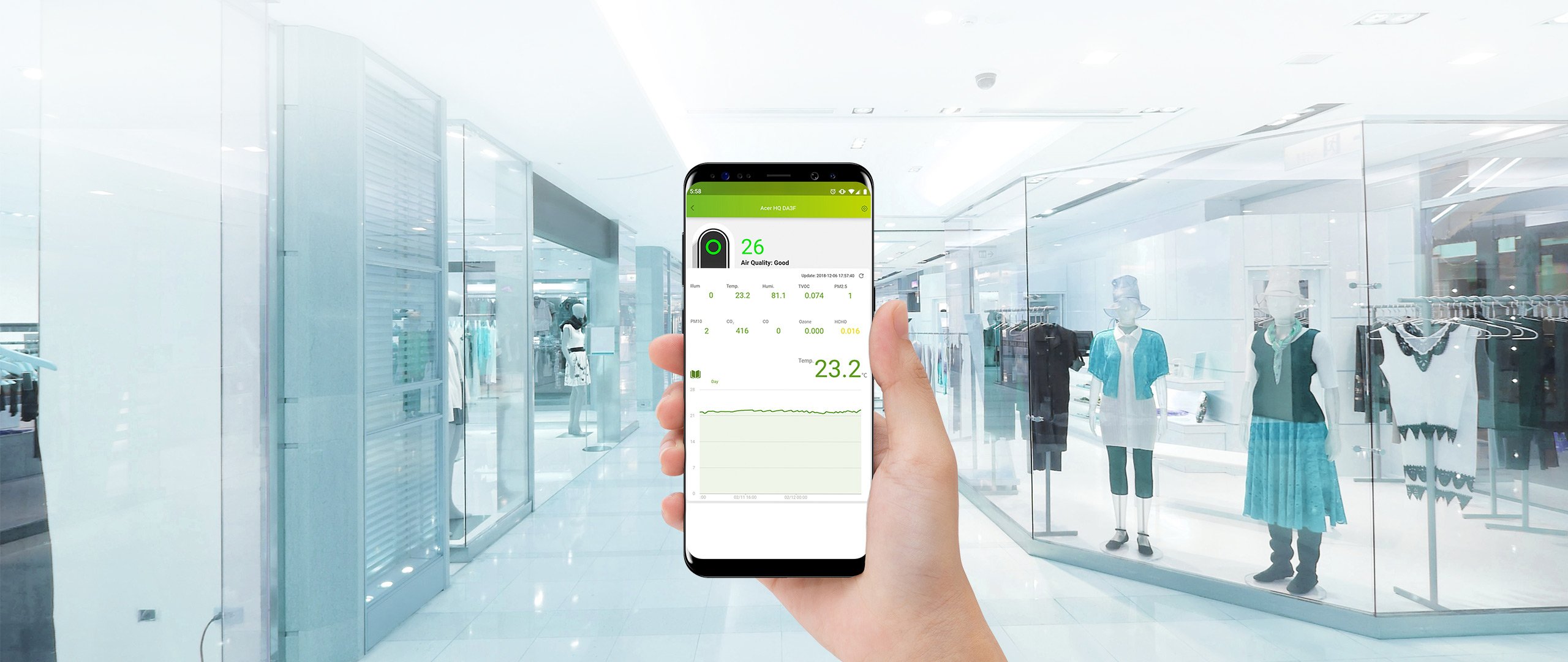 Air Monitor Pro, a smart air quality solution, is suitable for all kinds of public indoor spaces, including department stores, movie theaters, KTVs, etc. Air Monitor Pro helps to create a healthy and comfortable entertainment environment.
Department stores, Stores, Movie theaters, KTVs
Air Monitor Pro helps to create a healthy and comfortable entertainment environment
Enhances the public health awareness; creates competitiveness
Controls air quality constantly, always up to inspection standards
Smart dashboard serves as advertising channel while monitoring air
Detects air quality readings in real-time
Manages air quality conditions of movie theaters, private booths, and stores through cloud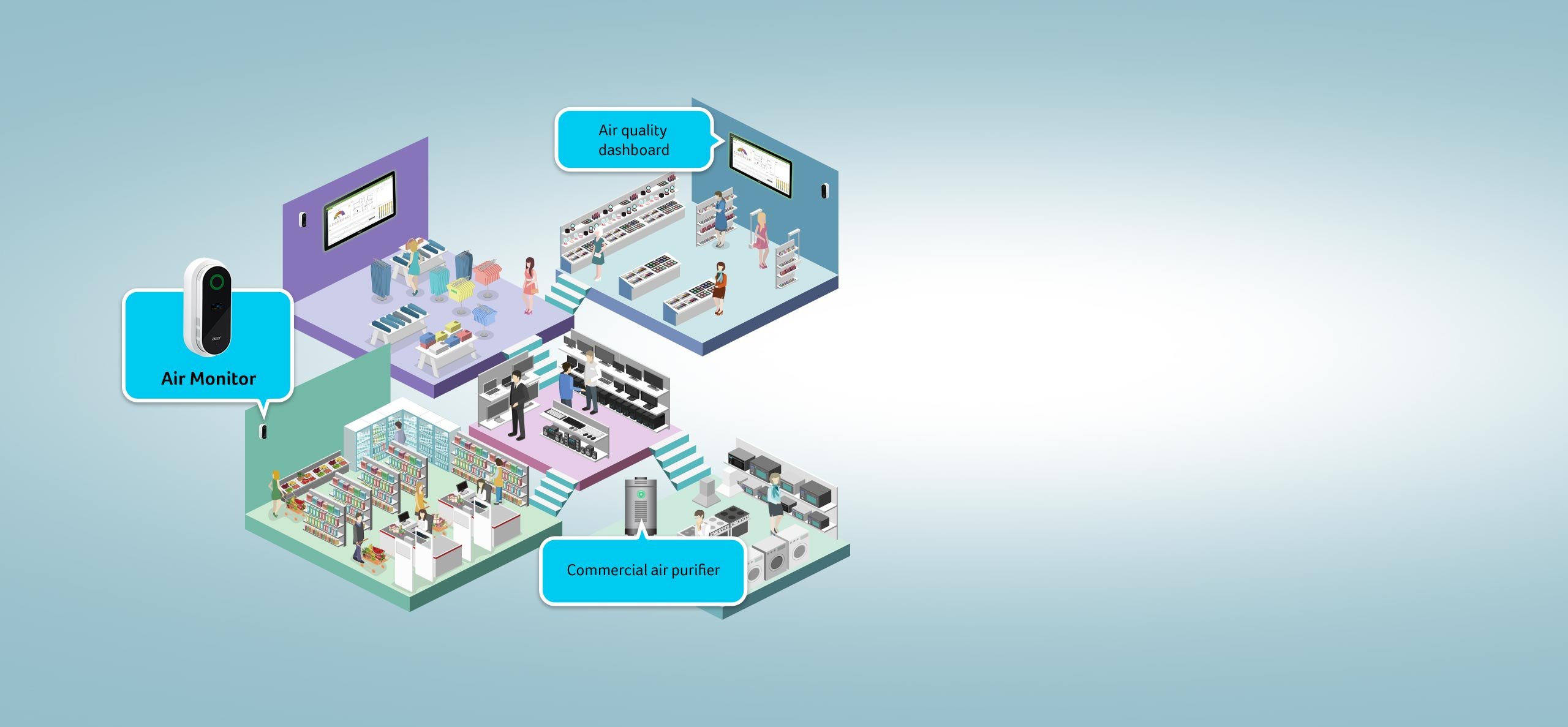 Acer Air Monitor Pro
High-Efficiency Intelligence; Comprehensive Detection
Air monitor management made easy
EXPLORE